Venue
The Staszic Palace in Warsaw is the seat of the Polish Academy of Sciences. Therefore, it was intentionally selected as the "Unipress 50" Anniversary Symposium location. Importantly, this year the Academy also celebrates its 70th Anniversary.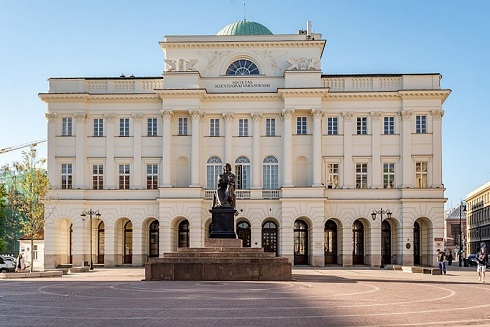 The history of the Staszic Palace is described and illustrated with paintings and photographs on the Staszic Palace webpage.
Our Symposium will be held in the largest conference hall in the Palace, the Hall of Mirrors.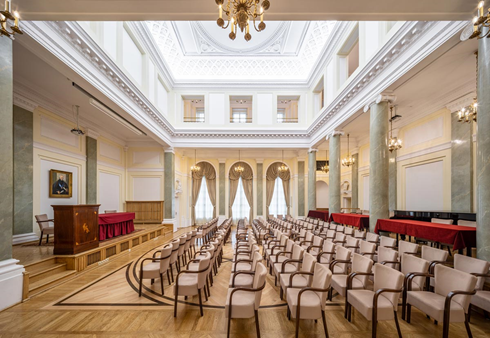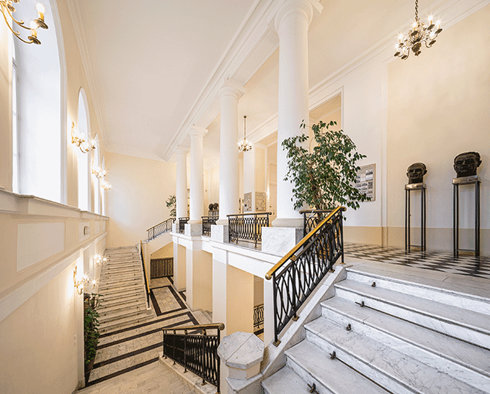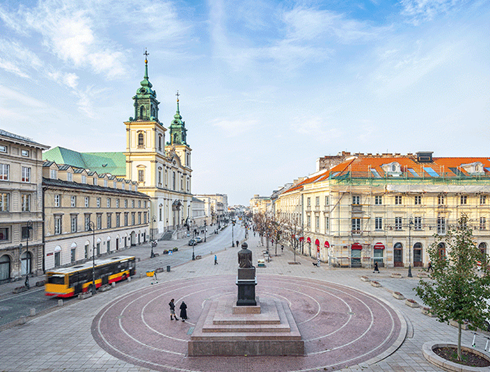 The view looking out of the Hall of Mirrors window of the Staszic Palace towards Krakowskie Przedmieście Street is one of the most popular shots of Warsaw. The perspective towards the Royal Castle from a point located here is a look known from paintings by Canaletto.
Note that at the floor of the Nicolaus Copernicus monument, the sculptor Antoni Grabowski placed the model of the Solar System taken from Copernicus' work "On the Revolutions of the Heavenly Spheres" (2007).
Conference venue address
Staszic Palace Nowy Świat 72 00-330 Warszawa
Additional links
Search engine of Polish Railway
Search engine of public transport connections in Warszawa
Tips: for a conference venue, use the street address Nowy Świat 72; this engine accepts some common places, like Warsaw Chopin Airport. For Central Railway Station in downtown use its Polish name PKP Warszawa Centralna.
Public transport tickets in Warsaw
To freely travel by public transport, we suggest buying a 3-day ticket. Note it should be validated in a bus/tram/subway gate on the first use. Unless you want to travel beyond city limits, it is enough to purchase tickets for zone 1 (pol. strefa 1).
Map